Recommended Routes | Five-day Route

Take in views of mountains and sea, connect with history, enjoy amusement parks featuring plants and animals, and explore the world-class manufacturing of Central Japan. This attractive route is packed with visits to places in Central Japan which are sure to please children and adults alike.
Day 1

Ninja Museum of Igaryu

Ise Jingu and Okage Yokocho

Day 2

Toba Aquarium

Mikimoto Pearl Island

Ama Hut Experience

Iragomisaki and Koijigahama

Kanzanji Ropeway

Day 3

Kakegawakachouen

Yaizu Sakana Center (Yaizu Fish Center)

Nihondaira

Gotemba Premium Outlets

Day 4

Grinpia Makinohara

Toyota Automobile Museum

Noritake Garden

Toyota Commemorative Museum of Industry and Technology

Day 5

JR Central Towers

Port of Nagoya Public Aquarium

Nagoya City Science Museum

Nagoya Castle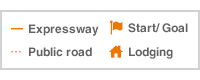 Ninja Museum of Igaryu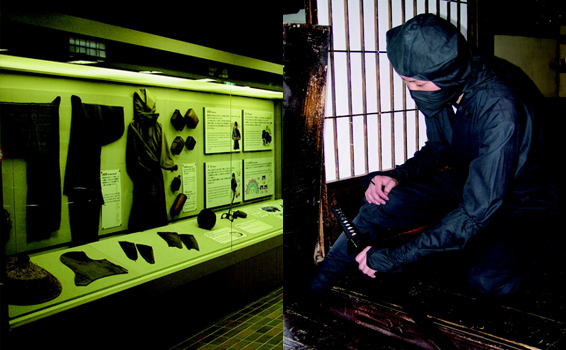 The ninja were a special group of soldiers trained in ninjutsu and employed for undercover operations such as intelligence gathering, sabotage, infiltration and assassination. The ninja were said to have begun their activities in the year 1100, and the Iga region of Mie prefecture and Koga region of Shiga prefecture were particularly well known for the ninja. The Iga-ryu Ninja Museum is the place to see, touch and experience the allure of the ninja. In this museum, you'll find the Ninja House, Ninja Experience Hall and Ninja Tradition Hall where you can learn about the ninja through the various exhibits. The exciting ninja action show is also highly recommended.
◎Ninja Museum of Igaryu (official website)
http://www.iganinja.jp/en/index.html


Ise Jingu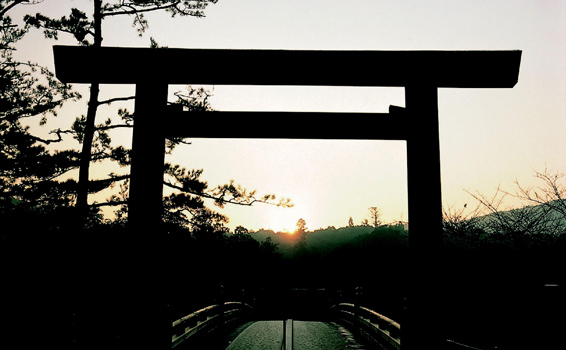 Ise Jingu is the most sacred Shinto shrine in Japan among the approximately 80,000 shrines nationwide, and is said to be the spiritual home of the Japanese people. Ise Jingu consists of 125 shrines including the two large shrines, Kotai Jingu (inner shrine) and Toyouke Daijingu (outer shrine). It has long been the customary practice to visit the outer shrine first, followed by a visit to the inner shrine. Most of the souvenir shops and restaurants that line the streets of Oharaimachi located in front of the Torii gate to the inner shrine are made of wood and still retain its old charm.
◎Ise Jingu (official website)
http://www.isejingu.or.jp/english/


Okage Yokocho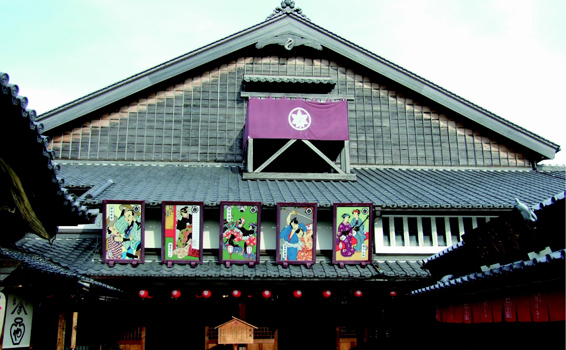 Okage Yokocho is a lively district in Oharaimachi located in front of the Torii gate to the inner shrine of Ise Jingu. Here you can eat culinary specialties of Ise and buy well-known local products.
◎Okage Yokocho in front of the Inner Shrine of Ise Jingu (official website) Japanese only
http://www.okageyokocho.co.jp/


Matsusaka Beef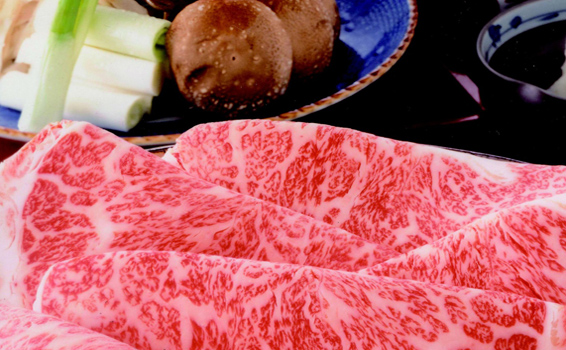 Matsusaka beef is high-grade beef that is well known in and out of Japan. It is considered one of the top three brands of Wagyu beef in Japan and is also praised as a "work of art in meat."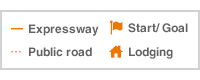 Toba Aquarium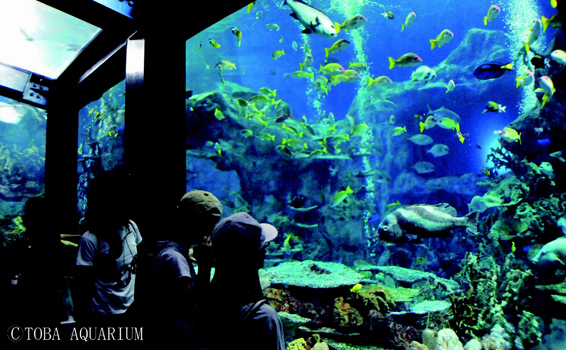 The colossal Toba Aquarium ranks among Japan's outstanding aquariums. The aquarium is divided into 12 zones that reproduce various natural environments housing 1,200 species and 30,000 individual sea and river creatures. This is the only aquarium in Japan where you can see the dugong which is the source of mermaid myths. At Toba Aquarium visitors can also enjoy many fun events such as a penguin parade, sea otter feeding show, and comical performances by walruses.
◎Toba Aquarium (official website)
http://www.aquarium.co.jp/foreign_language/english/english-pdf.pdf


Mikimoto Pearl Island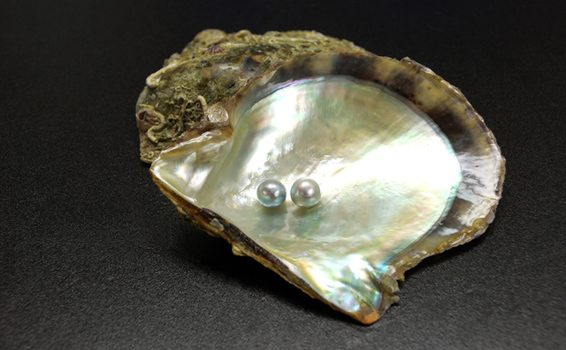 Ama Hut Experience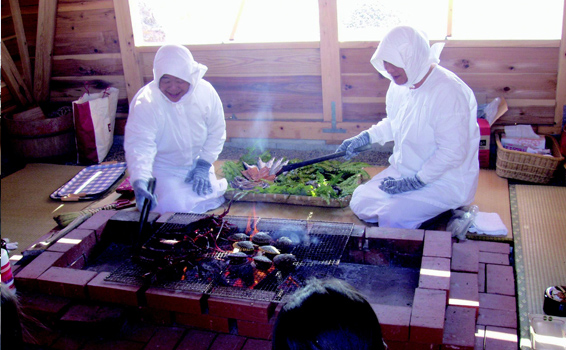 Through the Ama hut experience, sit around the fire pit with the Ama (women divers of Japan) who will serve you seasonal seafood cooked to perfection.
◎Toba City Tourist Association (official website)
http://www.toba.or.jp/english/index.html


Iragomisaki and Koijigahama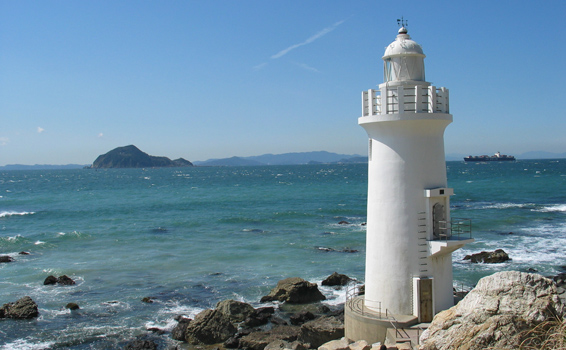 Iragomisaki is situated at the tip of Atsumi peninsula facing the Pacific Ocean. The white lighthouse that stands there has been selected as one of the unforgettable Top 50 Lighthouses in Japan.
◎Atsumihantou Visitors Bureau (official website)
http://www.taharakankou.gr.jp/spot/000008.html


Kanzanji Ropeway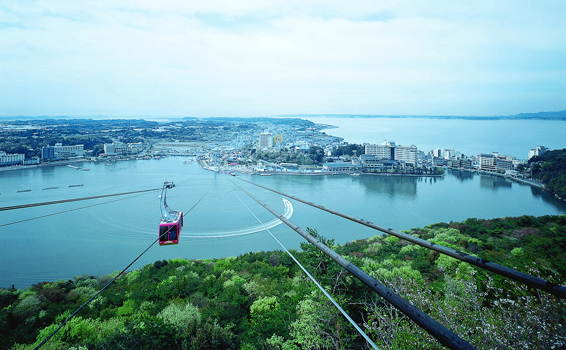 The Kanzanji Ropeway is the first ropeway in Japan to pass over a lake. A panoramic view of Lake Hamana, the Pacific Ocean and the magnificent natural landscape of Mt. Okusa spread out before your eyes.
◎Kanzanji Ropeway (official website) Japanese only
http://ropeway.entetsu.co.jp/


Eel and Gyoza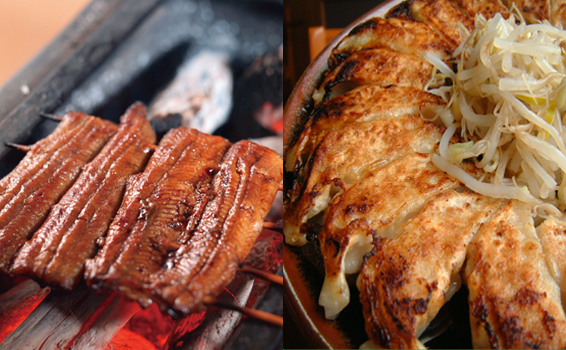 The area around Lake Hamana is the birthplace of eel farms where Japan's first eels were cultivated in artificial ponds dug near the lake's shore. As Japan's leader in taste and shipping volume of eel, this area is dotted with many famous eel restaurants. Hamamatsu also ranks near the top in terms of Japanese cities with the highest gyoza consumption. Recently, "Hamamatsu Gyoza" has been recognized on a nationwide level as local gourmet fare. Its popularity is due to the ample cabbage and onion filling, and its light flavor making it easy to eat.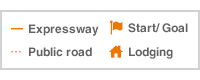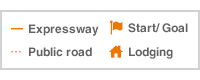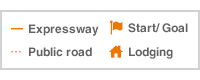 JR Central Towers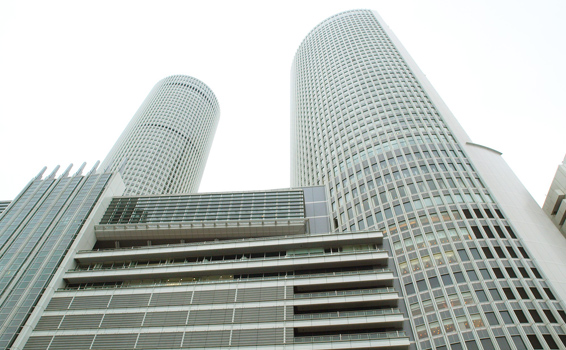 The JR Central Towers is a commercial complex located atop the Nagoya Station and featuring a department store, hotel and restaurants. The high-rise building, which consists of two buildings, one with 53 floors and the other with 51 floors, is the world's highest station building at 245 m tall and is a popular landmark in Nagoya. On the 51st (uppermost) floor of the office tower is the Panorama Salon, comprising an esthetic clinic, beauty salon and cafeteria, where the general public can also enjoy the spectacular view.
◎JR Central Towers (official website) Japanese only
http://www.towers.jp/


Port of Nagoya Public Aquarium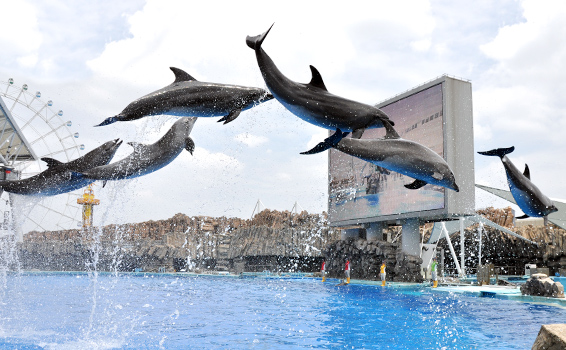 The Port of Nagoya Public Aquarium is one of Japan's largest aquariums. See marine mammals such as dolphins and belugas and enjoy dolphin performances.
◎Port of Nagoya Public Aquarium (official website)
http://www.nagoyaaqua.jp/aqua/


Nagoya City Science Museum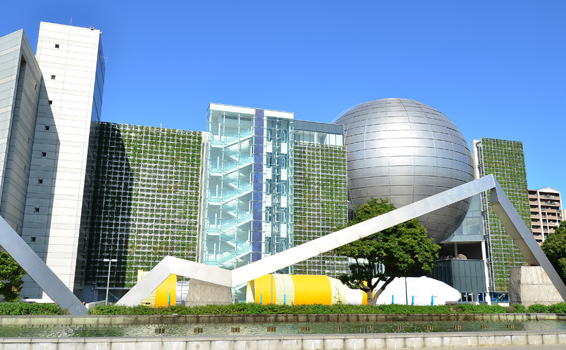 The highlight of the Nagoya City Science Museum is its planetarium which is the largest in the world. (Please be advised that the weekends can be quite crowded)
◎Nagoya City Science Museum (official website)
http://www.ncsm.city.nagoya.jp/en/index.html


Nagoya Castle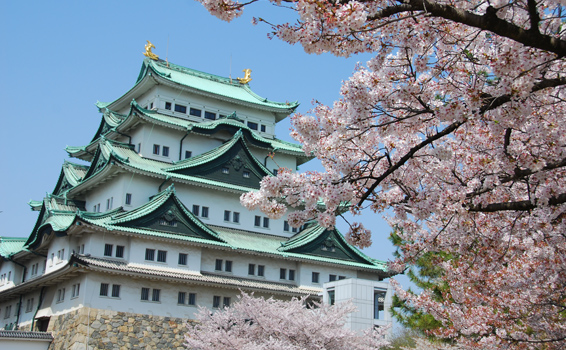 Constructed in 1612 under the orders of Tokugawa Ieyasu, founder of the Edo Shogunate Government, Nagoya Castle has a history spanning 400 years. The golden Shachihoko adorning the roof of the castle tower is one feature in particular that is regarded as one of the symbols of Nagoya, the largest city in Central Japan. Exhibited inside the main castle tower, you will find Important Cultural Assets and historical records, an area featuring a recreation of the historic townscape of the castle town, and a life-sized replica of the golden Shachihoko. The observation deck offers a panoramic view of the town of Nagoya and the lush greenery of Meijo Park below.
◎Nagoya Castle Official Website
http://www.nagoyajo.city.nagoya.jp/13_english/index.html


Nagoya-meshi (Nagoya cuisine)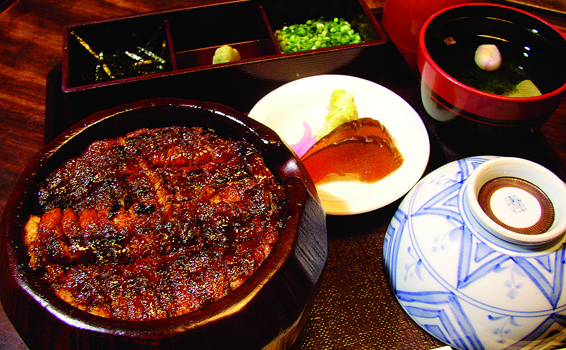 "Nagoya-meshi" refers to cuisine unique to Nagoya and surrounding areas and includes such dishes as Miso-katsu—pork cutlet served with thick miso sauce, and Hitsumabushi—thinly-chopped grilled eel on a bed of rice.
Expressway toll(the CEP, NEP and AIP)
CEP + NEP + AIP fee
43%
off
19,380

yen


Within the CEP area 16,040yen
Within the Optional Area(NEP)1,540yen
Within the Optional Area(AIP) 1,800yen
11,000

yen


CEP fee 8,000yen
NEP fee 1,500yen
AIP fee 1,500yen

*If you would like to use a Central Nippon Expressway Pass, please tell the staff when you make your rental car reservation.